martinez geospatial
Tim Stewart and Brad Mateer assisted long-term client, Martinez Geospatial, in the negotiation of its lease renewal at Waters II in Eagan, MN.
ACS LOGISTICS
Tim Stewart and Steve Chirhart represented our wonderful client, ACS Logistics, in their expansion of warehouse space. Congratulations to ACS Logistics on their continued growth!
lynn's cake and candy supplies
Ron Moss represented Lynn's Cake and Candy Supplies in its move to University Ave Medical and Office Center.
Sound 80
Corey Whitbeck assisted long-term client, Sound 80, in the negotiation of its lease renewal at Two 22 South Ninth.
Johnson Peterson funeral home
Mike Koehler and Tim Stewart assisted with the sale of Johnson Peterson Funeral Home in White Bear Lake, MN
QUANTUM GRAPHICS
Corey Whitbeck represented Quantum Graphics in their leasing of 20,000 SF of warehouse space at 6900 Shady Oak Road.
Metro ECSU
Ron Moss represented Metro ECSU in its renewal at 2 Pine Tree Drive in Arden Hills.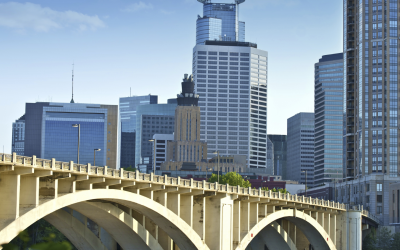 This past year has been unlike any other in our lifetime.  The year started out fairly normal but quickly evolved in a Covid-19 lockdown that has...
read more
Why Hire A Broker
Most companies don't have a dedicated employee to handle a project that only happens once or twice a decade, nor do they understand the real estate market. Watch this short video to find out.
Leverage Your Lease Renewal
When it's time to renew your commercial lease, there are numerous considerations for and against staying put or moving on. Our partners are experts at making sure you're capitalizing, watch this short video for more.
How We Get Paid – TaTonka
Some people think if a company or tenant deals directly with the landlord they will save money. This is not true. So how do we get paid? Watch this short video to find out.