Cain Thomas Associates
TaTonka Real Estate Advisors is pleased to announce it represented the Engineering Firm of Cain Thomas Associates in the firm's relocation to the Broadway East Building in Northeast Minneapolis.
One Posh Mommy
TaTonka's Darryle Henry is pleased to announce he represented One Posh Mommy in its renewal at the Velo Building.
Silver Lake Dental
TaTonka Real Estate Advisors was pleased to represent Silver Lake Dental in the purchase of its existing office in New Brighton. This location has been very successful for Silver Lake Dental and it insures that it may serve its clients at this location for many years to come.
Essential Decisions Inc.
TaTonka Real Estate Advisors recently represented Essential Decisions Inc. in conjunction with Vista Prairie in a land acquisition for a new senior housing development in St. Francis. We look forward to watching this project come to life!
Life Smiles Dentistry
TaTonka Real Estate Advisors represented Life Smiles Dentistry in an early renewal, taking advantage of the current soft market conditions.  Life Smiles effectively reduced it net rent by $2.00/SF.
Ready Credit
Corey Whitbeck of TaTonka has assisted Ready Credit Corporation in the relocation of their headquarters.
Landmark Construction
TaTonka Real Estate Advisors is pleased to announce they represented Landmark Properties on their lease at West End II in St. Louis Park.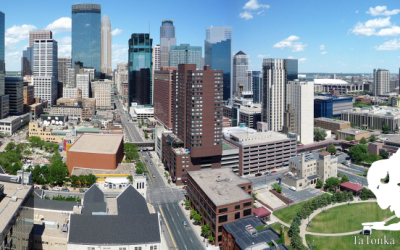 A family patriarch recently passed away leaving an office/showroom/warehouse property in a southern Twin Cities suburb to his three children, but...
read more
Why Hire A Broker
Most companies don't have a dedicated employee to handle a project that only happens once or twice a decade, nor do they understand the real estate market. Watch this short video to find out.
Leverage Your Lease Renewal
When it's time to renew your commercial lease, there are numerous considerations for and against staying put or moving on. Our partners are experts at making sure you're capitalizing, watch this short video for more.
How We Get Paid – TaTonka
Some people think if a company or tenant deals directly with the landlord they will save money. This is not true. So how do we get paid? Watch this short video to find out.